How to get five-star Airbnb reviews
Source Article: William Crock https://www.domain.com.au/living/how-to-get-5-star-airbnb-reviews/
It's no surprise that an Airbnb host on the receiving end of exceptional guest reviews and ratings is more likely to secure a higher number of bookings. And who doesn't want that?
What you don't want, and should be actively preventing as a host, are negative reviews.
These are often brought on by miscommunications or faults with the property itself, two things that can be incredibly damaging to the host's rating and their portfolio's performance. Luckily, they are also both easily prevented.
When striving for five-star reviews, it's important to keep your guest as the No.1 priority. Meaning it's all about meeting and exceeding their service expectations.
With that in mind, there are a few key areas you should focus on and invest in to successfully deliver a faultless Airbnb experience.
Communication is key
As your listing is your first point of contact to any potential guest, it's crucial that you provide detailed and accurate information about your property – such as whether wifi is available, where the nearest convenience store is or if there is any extra bedding.
This will not only give you some brownie points but save your guests from scouring old reviews to find answers to their questions.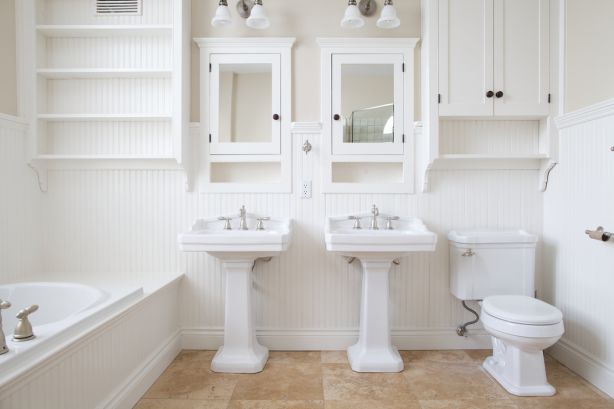 You can be extra handy to guests on check-in day by including a simple street view photograph detailing where in the world your home actually is.
It's also worth asking a guest whether they're comfortable with self-check in or if they would prefer you to check them in and provide them with a grand tour.
A nice touch when conversing with guests new to the area is mentioning any local hotspots, transport or even public services.
Keep it clean
Guests may be forgoing a hotel in favour of your humble abode, yet they will still expect hotel-levels of cleanliness.
Making sure your property is spotless at all times can be a time-consuming job, and difficult if you don't live close to your property.
If cleaning your home yourself, channel your inner genie and make your guest's wishes come true by providing freshly laundered towels and linen, and even throw in some fluffy bathrobes and slippers.
Don't forget the finer details – be sure to water any plants, keep the windows clean and rugs dust-free.
Be extra thorough when cleaning the kitchen and bathroom as guests tend to pay the closest attention to these.
Don't risk a poor rating by leaving used toiletries and dirty dishes around.
Give a little extra
Simple additional touches like Netflix, extra blankets and basic cooking essentials (for those guests who like to channel their inner Masterchef) can strengthen your ratings.
If you don't already have these things, a little investment can go a long way once you see the five-star reviews rolling in.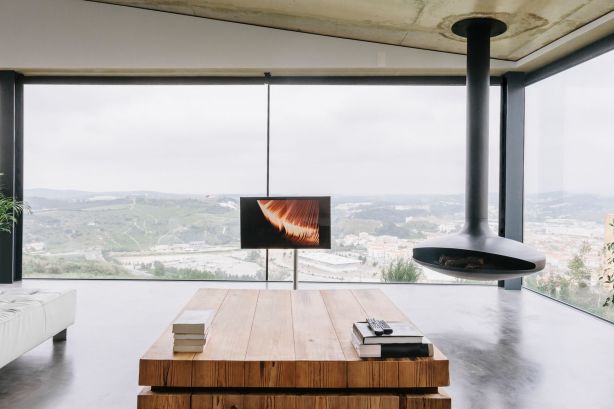 If you're unsure what to offer, you could do a little research on your guest beforehand, by sussing out their earlier reviews to help you identify what aspects of an Airbnb matter most to them.
Use a property management service
Engaging a property management service is the most sure-fire way to ensure guests leave promising reviews.
They truly are the experts and really understand what it takes to ensure your guests have the greatest stay. Especially if you are time-poor, don't live close to your property or have found yourself with a portfolio too large to manage yourself.
They can provide ongoing and timely communication with your guests and support at any time of the day.
Other services include maintenance coordination, which will ensure your mod-cons, appliances, even plumbing are working at full speed and won't run the risk of leaving a nasty surprise or failing guests when in use.
If a washing machine breaks down and forces a guest to walk their dirty laundry to the closest laundromat, you can bet this will negatively impact your final review.
Aim for Superhost status
The more positive reviews you have, the more demand you'll receive for your listing which will hopefully land you with Superhost status – meaning increased listing visibility and more bookings.
However, to have that title bestowed on your listing, there are a few technical requirements such as maintaining a 4.8+ overall rating, zero guest cancellations, a 90 per cent response rate and having hosted at least 10-plus stays in the past year. By following the steps above, Superhost status is not impossible to achieve.
So, what are you waiting for? Get hosting!
William Crock is co-founder and director of Hometime, a Sydney-based property management company for the short-term rental market exclusively using Airbnb.